4 of the Trendiest Biker Shades for Riding in Autumn 2017
If you have been wearing the same tired, worn out pair of motorcycle riding glasses for the last few years and feel you might be in need of a change, the new fall season might be the perfect time to pick up some replacement eye wear. After all, if you don't have motorcycle riding glasses that are optimizing your vision on the road and protecting your eyes from debris, rain, and glaring sunlight, what's the point of even wearing them anyway? If you believe you are in need of an update, here are four super trendy biker shades that are perfect for the fall season and the many seasons to follow after that.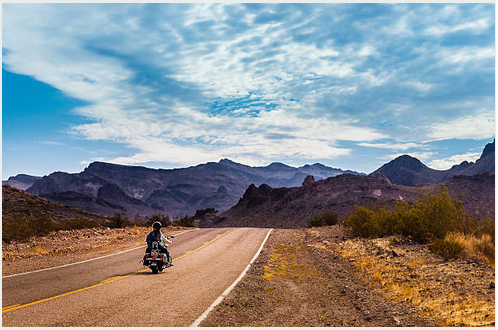 Eagle Eyes Polarized Mirror Sunglasses: It's a timeless style yet still manages to be trendy, modern, and oh so effortlessly cool. These motorcycle riding glasses come in multiple frame and lens color combinations including black flame with blue mirror lenses, black frame with green mirror lenses, black frame with orange mirror lenses, tortoise shell brown frame with orange mirror lenses, and tortoise shell brown frame with blue mirror lenses. The lenses are built with a scratch-resistant coating to protect the lenses in harsh environments and maintain optimum visual clarity whenever the rider is wearing the glasses. And thanks to the polarized lenses, these glasses do a great job of keeping vision sharp and avoiding reflections from glaring sunlight, water and other elements (which means that these sunglasses can be worn on sunny days, rainy days, and everything in between). The polarized lenses also keep glare down to a minimum so that you won't have to worry about compromised vision caused by mirrors, water, windows, or chrome bumpers when you are riding. The frame is designed with rubberized ears peaces and a rubberized non-slip nose piece to provide a strong grip that fits on the face comfortably.
Cobra Motorcycle Sunglasses with Orange Flash Mirror Lenses: Perhaps it's the orange polarized lenses, but there is a distinct fall feeling about these shades which makes them perfect for riding out on the open road on a crisp, colorful October afternoon. If you aren't digging the orange lenses, but love the design of the frame, there are plenty of other lens color options to choose from. Such colors include blue mirror lenses, dark smoke lenses with an anti-glare coating, copper HD lenses with increased clarity, yellow nighttime riding lenses (with reduced halo effect when riding near lights), and clear nighttime riding lenses with minimized glare. This economical purchase is most suitable for riders with small to medium sized heads and along with an anti-glare coating, these glasses provide 100% UV ray protection. An added bonus of these shades is that the lenses are interchangeable with any other Cobra frame style. Other features include a flexible, yet durable polycarbonate frame, foam cushion for added comfort, and the option to include a custom prescription in the lenses.
Foster High Definition Motorcycle Bifocal Sun Readers: These bifocal motorcycle riding sunglasses come in multiple accent choices including orange, red, and blue. Whichever color you end up choosing, you will find that the lenses do an impeccable job of minimizing glare from reflections and bright sunlight, thus making it easier for you to maintain clear visibility on the road. These shades also provide 100% UVA and UVB ray protection to protect your eyes from sun damage. The frames are edgy and fashionable, yet practical and functional. The black and red frame colors add lots of style to the whole look and the design of the frames are lightweight and comfortable for long hours of riding. These motorcycle riding glasses are a great choice economically speaking and are ideal for riders with medium to large sized heads.
Overdrive Polarized Bifocal Sunglasses: Another great bifocal eye wear option, these glasses are a bit edgier, more dramatic, and more serious than the aforementioned shades. The original model comes with black frames with smoke grey lenses but there is also the option of getting these sunglasses in the tortoise shell brown frame color. As you can tell by reading the name, these bifocal motorcycle riding sunglasses are not just bifocals, they are polarized lenses too. You can enjoy pristine clarity and enhanced visibility on the road with these lenses. And the frame, though sturdy and made with durable material, is lightweight and won't weigh heavy on the face. This lightweight feature makes these sunglasses ideal for long hours of riding. The polycarbonate material of the lenses and frame makes this eye wear option one that is suitable for high impact and resistant against impact. The polarized lenses also do a great job of minimizing glare from sunlight, water, windows, chrome bumpers, and other reflections. And the frame is built with a non-slip, strong grip nose piece to add extra comfort while keeping the sunglasses secure on the nose and behind the years.
Are you looking for other super trendy biker shades that will help make your fall riding adventures safer and more enjoyable? Don't hesitate to reach out to us today with any assistance that you might need! You can also keep reading our other blog posts for more free resources or visit our official website today. We are committed to helping every motorcycle enthusiast, from novice to veteran and everyone in between, find top-of-the-line motorcycle eye wear to provide the clearest vision possible on the road while protecting eyes from the environment that you are riding in.