Day Night Prescription Motorcycle Riding Glasses: Do You Have Your Pair?
As an avid or newbie motorcycle rider, you are going to need as much protection as you can get because there are various hazards on the road.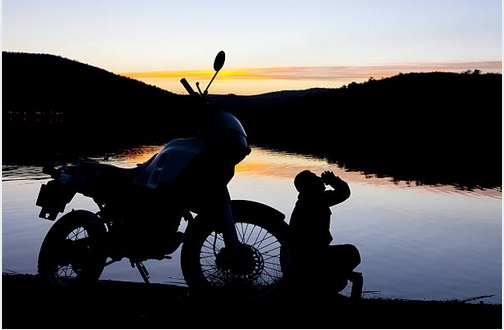 You already wear the right gear, you use the helmet that fits best, and you are always cautious of other drivers on the road, right?
However, there is something that many motorcycle riders forget about or fail to wear because they find them irritating. Can you guess what that is? Eyewear. It is important that you have the right eyewear when you are riding because you need to protect your eyes from the wind, glare, and dust. There are various types of motorcycle glasses available on the market.
Prescription Glasses
If you need to wear glasses in order to drive safely, it is critical that you also have them when you are riding your motorcycle. Thankfully, if you need a great pair of motorcycle riding glasses, you will be able to find a great pair with a prescription.
Prescription motorcycle glasses come in a variety of styles, colors, and shapes with various lens types and colors to select from. One of the most popular lens types and styles is known as transition lenses. Wearing transition lenses will mean you will not have to carry one pair of glasses for day riding and another pair of lenses for night riding.
A pair of transition lenses will instantly change from a clear color to a brown or gray color when the sun is out, and when the sun goes back down, the color will return to the clear color. The ability to change colors make transition lenses an extremely flexible and versatile pair of glasses for the motorcycle riders who are on the road from sun up to sun down.
Day/Night Prescription Motorcycle Glasses
Prescription motorcycle riding glasses that have the ability to transition are an asset to any type of rider for multiple reasons, including the following:
If you ride your motorcycle without the proper protection for your eyes, you may find yourself in a very dangerous situation. Can you imagine what could happen if you found yourself in a situation where you are riding your motorcycle right into the sun's path? Riding your motorcycle in the sun's path can severely damage your vision.
Transition lenses change colors in the day and the night which will limit the need to change glasses.
Day/night prescription motorcycle riding glasses can be purchased in a polycarbonate material. The polycarbonate material will make the motorcycle riding glasses safer to wear and they will feel more comfortable because the material will be lightweight.
When wearing your pair of transition prescription motorcycle glasses, you will not have to remove your motorcycle riding glasses when you stop at a convenience store or restaurant. You will still be able to see clearly because your motorcycle riding glasses will make the transition that will allow your eyes to adjust.
When you are riding a motorcycle, it is essential that you have riding glasses that are made of high-quality and will remain scratch-resistant. Your riding glasses should also be lightweight so they will not press or rub against your temples. If you plan to ride your motorcycle for an extended period of time, you are certainly going to want to have a pair of glasses that will not irritate you.

What Are Your Options?
Many riders are not aware of the different options that are available to them. Motorcycle riding glasses are not anything new. We are seeing more two-wheeled rides on the road now, so it is important that all eyes are protected. If you are a biker, we encourage you to consider making an online purchase of prescription motorcycle riding glasses that will protect your eyes when you are riding.
The right pair of motorcycle riding glasses will improve your visibility while you are riding because the amount of glare will be reduced
Wearing your motorcycle riding glasses will reduce eye pain and eye strain when you are exposed to sunlight
Glare reduction when you are riding will ensure you have a safer ride when you are riding your bike under the sunlight's glare
Day/night prescription motorcycle riding glasses are great for bike riding because this will allow you to ride in the day and make a smooth transition into the night with a great vision
There are different Wiley X models that are available for riders like you. Each set of Wiley X glasses will include multiple features, and these will include lenses that are shatterproof and lenses that will block 100 percent of the harmful UV ways. There are models that are equipped with a gasket, and this will block out the sun, dust, wind, etc. Wiley X riding glasses will provide you with a secure fit, and this will make it easier for your eyes to adjust to the road.
There are different Bobster glasses that will include a strap that you can easily adjust whenever it is necessary. There are various types of Bobster riding goggles or glasses that will have the ability to fit under your helmet. You will be wearing a helmet, won't you? Bobster and Wiley X models will provide you with the features you need to ensure no sunlight or debris will obstruct your vision while you are driving.
As a biker, you will need to make sure you choose the riding glasses that will make perfect sense for you. The glasses that your biker friends are wearing may not be a match for you, especially if you are going to need prescription lenses. It will all be a matter of preference, but we encourage you to think about the benefits that transition prescription riding glasses can provide you.
Have you grown tired of constantly having to change your motorcycle riding glasses every time the sun comes up or goes down? You will no longer have to be frustrated by this issue once you invest in a pair of transition prescription motorcycle riding glasses.