Get Out On The Open Road More Often With Prescription Motorcycle Glasses
Does poor vision and wearing prescription glasses stop you from riding your motorcycle as often as you'd like to? Obviously it's dangerous if you don't wear your prescription glasses while on the road. It's equally dangerous, not to mention frustrating, when you do wear your glasses and the wind causes them to uncomfortably press against your face or flop up and down. If this scenario sounds familiar, consider purchasing prescription motorcycle glasses so you can get out on the road as often as you want.
Motorcycle enthusiasts can choose from various types of prescription glasses to wear while riding and they're available in both men's and women's styles. Below are some of the most popular kinds to choose from.
Full Facial Seal Glasses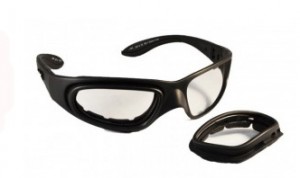 These prescription glasses prevent dust and dirt from flying into your eyes and they offer ultimate eye protection when riding in strong winds. Riders who wear full facial seal glasses can see the road clearly without the threat of debris flying into their eyes.
Goggles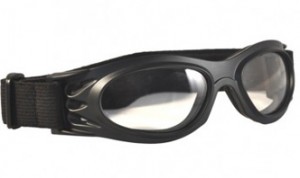 When you wear wraparound motorcycle goggles over your prescription glasses, you'll appear to have on regular sunglasses. This type of eyewear completely covers the eyes and offers maximum eye protection while allowing the rider to have perfect vision.
Transition Lenses
Glasses with transition lenses automatically change to offer the best vision for the rider depending on the light conditions. When it is bright and sunny outside, the lenses will darken. When the clouds roll in, the lenses will change to a lighter shade.
Night Riding Glasses
Prescription eyewear made especially for riding at night improves the rider's vision by blocking the glare of oncoming headlights. The yellow lenses also help you to see objects in the road more clearly when it is dark outside.

Don't let vision issues keep you from doing what you love to do out on the open road. Browse the different types of prescription glasses made specifically for motorcycle riding to find the one that best suits you and your style.