Light Adjusting Motorcycle Glasses
Riding your motorcycle is great year round, but it is especially exciting as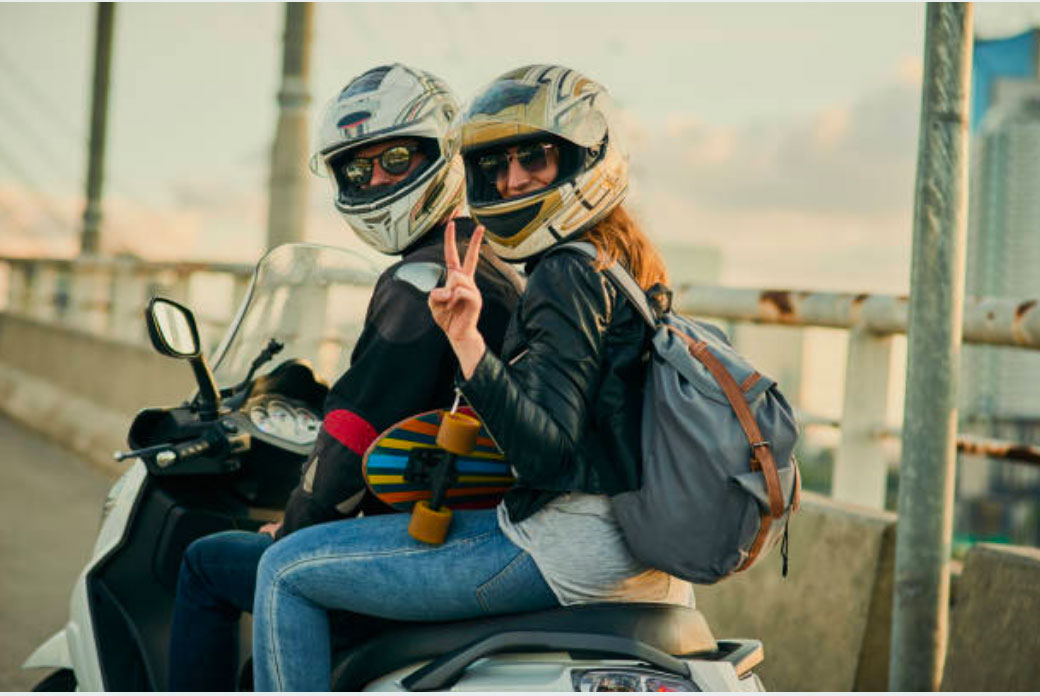 the weather turns warmer. With the sunny skies and warm breezes, it makes cruising down those country roads or highways feel heavenly. However, there is one thing that can hinder a good ride – inadequate visual acuity. Whether it be from poor vision, darkly lit streets, or too bright of sun, if your vision is hindered in any way then you won't enjoy the ride as much. If you already wear glasses then you know the criticalness of wearing them at all times. Thanks to glasses technology, you can now have better experiences with your glasses all the time. For example, light adjusting motorcycle glasses make driving a safer outing.
 How do light adjusting motorcycle glasses work?
Light adjusting glasses work by "reacting to ultraviolet light." In other words, they are made of material that activates or becomes triggered when it comes in contact with ultraviolet light. Regular sunglasses as simply tinted lenses that filter out the sun, but light adjusting glasses will adjust the amount of filtering you experience based on how much light there outside. Keep in mind, the lens material only reacts to ultraviolet light, so if you are in a brightly lit room, your glasses will remain clear. This also means that if you are driving in a car with a windshield blocking the UV light, then the glasses will not change. However, riding your motorcycle allows the glasses to change whenever the light conditions outdoors change.
 Benefits of light adjusting motorcycle glasses
When you wear light adjusting motorcycle glasses, you experience several benefits. Here are two of them:
One pair of glasses meets your needs
You will find it convenient to need only one pair of glasses when you take your leisurely rides through town. When the weather changes, you won't need to worry about changing from your regular prescription glasses to your sunglasses. As you can see, having a quality pair of light adjusting glasses will save you money too. You won't need to buy clip-ons for your regular glasses or buy a pair of prescription sunglasses in addition to your regular glasses. You will be able to pocket that extra money.
 Perfect vision
Enjoy the sights without any problems because of changing weather. Have you ever started out on a day-long ride? Maybe at the beginning of your ride, the skies were bright, sunny and almost blinding. So, you had your sunglasses on. However, as the day wore on, the clouds rolled in and it became overcast. It may have even become dark and cloudy. In these conditions, wearing sunglasses is a big problem. It hinders your sight. You may not see the car in front of you or the stop light as well as you need to. That means you have to pull over and switch out your glasses. If you are like most bike riders, you don't want to stop for something as small as switching your glasses. With light adjusting motorcycle glasses, your glasses gradually clear up as the clouds roll in, making your view crystal clear.
Recommended light adjusting motorcycle glasses
Wiley X has top of the line technology when it comes to light adjusting, light filtering, and photochromic lenses. They are a leader in the eyewear industry and for good reason. Their long history of excellence gives them a recognized name and their products have continually met the standards of durability consumers come to expect. Let's take a look at two of their top light adjusting motorcycle glasses.
 Brick LA Grey Lens/Gloss Black Frame
These slick looking glasses are bold, durable, and comfortable. You won't need to worry about the quality of these glasses. They pass all the standards for ANSI Z87.1 as well as the high velocity and high mass impact standards. In addition, they fulfill the requirements of the Federal OSHA standards. These standards are important for all cyclists and extreme sports participants.

 Having solid glasses ensures you won't be replacing them any time soon. However, the benefits of these glasses don't stop there. You also get the light adjusting lens feature in a smoky grey color. This Wiley X brand also features the removable foam facial cavity seal. The foam around the frames of the glasses ensures they form a seal around your eyes. This keeps small particles of dust and debris from entering your eyes. Other features of these light adjusting glasses include:
Scratch-resistant lens
Shatterproof glass technology
 WX Gravity LA Grey Lens/Gloss Black Frame
These oval-shaped glasses are rugged looking and durable. The temples have ridge designs that are functional as well aesthetically pleasing. A polycarbonate lens with the shatterproof promise comes with these glasses making them a favorite with motorcyclists. As with all Wiley X adult glasses, you receive the seal of approval from ANSI Z87.1. The high velocity, high mass impact standards that these glasses must pass means you need not worry if you drop them. In fact, some customers have even testified that after getting in an accident, their glasses were unharmed! The special testing that goes into every pair of glasses ensures that by the time the user receives them they are highly durable.
A black gloss frame gives you a low profile while you're out riding your motorcycle around town. Light adjusting lenses will ensure you have perfect vision whether the sun is beaming brightly overhead or the clouds are rolling in from the sky. Adjustments on the light transmission are from 85 % to 15 % when outdoors.
When you decide it's time to step up your ride and don a pair of a light adjusting motorcycle glasses, connect with Prescription Motorcycle Glasses for a variety of stylish choices. We carry a full line of Wiley X glasses most of which can be made into light adjusting lenses. If you already wear glasses, then you can bring your prescription over and we'll set you up with a pair that will be convenient for indoors and riding outdoors. Choose from many brands and styles today.