Prescription Motorcycle Glasses: Tips And Advice On Caring For Your Glasses
Riding your motorcycle triggers all of your senses, so you will definitely want to make sure you can fully concentrate on riding safely. You also want to be able to see all the beautiful sights on the way to your destination.
Comfort
How will you be able to see the surroundings around you if you have to constantly make adjustments to your prescription motorcycle glasses? Before you hop on your bike and ride off into the sunset, you should make sure they have been fully adjusted to your comfort level.
Your motorcycle glasses or motorcycle goggles should be fastened securely because you need them to stay on during the duration of your ride. An eyewear brand that is all about safety and comfort is the Wiley-X brand.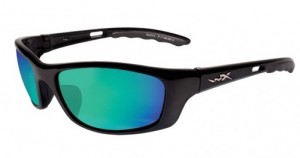 No Guesses
When you are riding, you do not want to have to play the guessing game. You do not want to have to question whether you are seeing something that is not actually there.
Many bikers enjoy wearing the prescription motorcycle glasses with bifocal lenses because of the clarity. These bifocal glasses will give you the opportunity to see all details clearly and effectively. These glasses will also meet all safety standards.
Caring For Your Glasses
We bet you probably spend a significant amount of time caring for your motorcycle, right? Do you spend that same amount of effort and attention to detail when it comes to caring for your motorcycle glasses? You need your lenses to be cleaned so your vision will not be negatively affected.
Make sure you keep a clean cloth, preferably a microfiber cloth, so you can thoroughly clean your lenses. Sometimes you may just want to use some warm water and dish soap to quickly remove the dirt. This can also work, but if there are any cleaners that are not designed for cleaning any type of eyewear, you should avoid using them.
Do They Need To Be Replaced?
If you are constantly wearing your motorcycle glasses for extended periods of time, they will eventually go through some wear and tear. You always want to pay attention to the condition of your glasses because they may need to be repaired or replaced. Here are some things you should pay attention to:
Cracked frames
Nose pads are not as tight as they used to be
Your lenses are cracked, chipped, or scratched
The screws are not tight
You will probably be able to repair some of these problems yourself. If you notice one of your screws is a little loose, you can probably find a screwdriver to tighten the screws as best you can.
However, there are other problems that you will not be able to repair on your own. If you do find problems that you cannot fix, you should take your glasses to your nearest eyewear office or store and have it repaired by a professional. The longer you wait for someone to repair your motorcycle glasses, the more problems you will discover later.
If you love riding your motorcycle and you love the excitement you have when you are out on the road, you should take all the safety precautions. Do not leave home without your motorcycle glasses, and if you think you need prescription eyewear, you should not hesitate to visit with an eye doctor.
You do not have to struggle with riding in various weather conditions because you can find the proper eyewear. There are so many styles in stores and online that you should have no problem finding the styles that will meet your needs. Do not take your next road trip without a quality pair of prescription motorcycle glasses.