Ready to Ride With Fantastic Motorcycle Riding Glasses
Riding a motorcycle is definitely a thrilling experience. With your bike rushing through the wind and the sound of the engine roaring, you experience an exhilaration that matches few others. The sense of freedom as you cruise along the open road stimulates the mind and emotions, making the whole event relaxing. Proper clothing and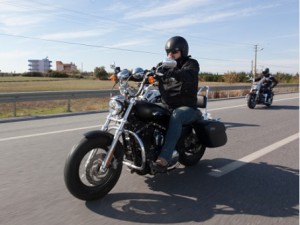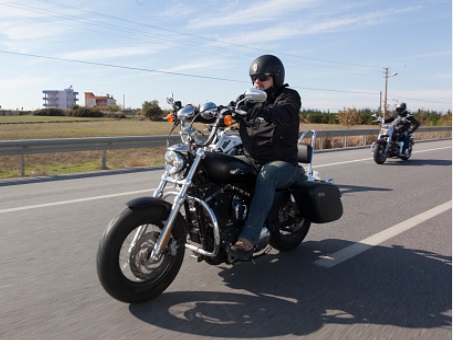 eyewear make the experience safer and more enjoyable. From the wind-breaking leather jacket to sleek riding glasses, you are ready to roll. This article will take a closer look at how riding glasses benefit the motorcyclist. Also, we will explore what to consider when making the decision to purchase motorcycle riding glasses.
WHY YOU SHOULD WEAR MOTORCYCLE RIDING GLASSES
 1) Protection from objects
When driving a motorcycle you are exposed to the elements. With cars and trucks around you, you never know when a small rock or stick will fly your direction. Obviously, a small, hard object propelled your way is nothing to ignore. The sheer speed of a flying rock delivers a harder hit. The eyes are a vulnerable part of the body, affecting your vision and ability to safely operate your bike. Motorcycle riding glasses, whether they are prescription or not, will aid you in such situations.
2) Protection from the sun
Squinting in the sun is not only hard on your eyes, but it causes strain and tension to the muscles in your head. You could end up with a headache from too much bright light in unprotected eyes. Furthermore, the rays from the sun are known to be harmful to your vision. Remember when you are riding on your motorcycle, you do not even have a roof over your head to provide any kind of shade; you are fully exposed to the rays of the sun. Besides, who doesn't see better when the glare of the sun is shielded or dimmed from their eyes?
3) Shield from the wind
The feeling of the wind blowing as you race across the road is exciting, yet the watery eyes will not be so great. Some motorcyclists experience such eye watering and stinging from the wind that afterwards their eyes are dried out. Fortunately, motorcycle glasses will solve this problem easily.
4) Some states require it by law
State officials realize the importance of high visibility and value the safety of cyclists so several states have passed laws requiring them to wear protective eyewear. To determine if it is a law in your state, you can check here for the state-by-state requirements.
  
HOW TO SELECT YOUR EYEWEAR
There are several different types of eyewear and narrowing down what specific needs you have will help determine what choice is best for you. Before purchasing your new riding glasses, keep these 5 things in mind:
1) Make sure the glasses you choose resist fog
As your eyewear cools below a certain point and then runs into warmer air, whether it be from your body heat, breath, or just from a change in location, fog occurs on the glasses. When this happens, you cannot see. It isn't convenient to pull over to clean off your glasses, so you need to ensure that the glasses you purchase are made to resist the fogging action.
2) Choose eyewear that is UV/UVA protectant
The American Academy of Ophthalmology says that too much sun exposure for the eyes will increase your chances of eye diseases such as cataracts, cancer, and growths on the eye. This is a good reason to make sure your eyewear has protection.
3) Select glasses that wrap around the side of your eyes
Since you will be riding at high speeds in the wide open air, it is best to have protection for the eyes that wraps all the way around the sides of the face. Consider foam sealed eyewear for added comfort and protection.
4) Convert your prescription glasses to riding eyewear
If you already have vision problems and wear glasses or contacts, then you will definitely want to investigate motorcycle prescription riding glasses. Wiley X makes several choices of prescription glasses that are designed for endurance, wind, sun, and intense conditions. Used in the military, their product standards are rigorous, even surpassing OSHA. One particular line of prescription riding glasses that is excellent is the Climate Control Series. These glasses are:
Shatterproof lenses that meet high velocity and high mass impact standards.
100% UVA/UVB protectant.
Free of distortion and 100% clear view.
Special polarized lens that eliminates glare from water or other shiny surfaces thus retaining your vision.
Lens has extra coating to repel scratching.
Facial cavity is removable
Facial cavity seal gives extra protection for eyes from the outdoor elements.
Some styles have mirrored lenses for more defining color view and visual contrasting effect.
Whether you need prescription glasses or just want to purchase riding glasses, Wiley X eyewear offers these same high standards for all their products.
5) Consider goggles for extra safety
Maybe you don't have a vision problem, yet you want protective eyewear when you ride your bike. Motorcycle riding goggles are an option. Motorcycle Riding GlassesWiley X also makes a high-quality tactical goggle that is top of the line. It has the following features:
Shatterproof lenses that meet high velocity and high mass impact standards.
Resists particles at high speed.
100% UVA/UVB protectant.
Specially made to resist fog and scratching even in severe conditions
Removable facial cavity
Exceeds the "military's Ballastic Impact Protection standard."
Goggles can be made into prescription lenses.
Protecting your eyes will make riding that bike all the more enjoyable. With nothing in your way, you are ready to go!