Ride Your Motorcycle Safely, Comfortably, and in Style With Wiley X Eyewear
Navigating the roads on a motorcycle is an exhilarating ride filled with adventure. As you spend a lazy Saturday cruising the countryside enjoying nature or rev up the engine on a balmy weeknight, feeling the power of the bike hit the pavement is a feeling like no other. However, motorcyclists also know just how uncomfortable it is to ride without the right eyewear.
Function of motorcycle eyewear
Just what function does motorcycle eyewear serve? For those riding a bike, it serves an important function.
Protection from flying debris
When you're driving in a covered vehicle, you may not think too much about flying debris, unless, of course, a rock cracks your windshield. However, those driving on a motorcycle are exposed to everything and anything that flies around through the air. That means rocks or sticks that other vehicles kick up with their tires or pieces of garbage that flies off the back of open bed trucks become hazardous to unprotected cyclists.  Even bits of debris blown around by the wind may irritate the rider's eyes. Eyewear forms a protective layer between the rider and the debris.
Shield from the elements
Protective eyewear shields the eyes from the elements such as the wind, the sun, and the rain. When a biker heads out for a ride, he or she is exposed to all of the elements in a much more intense way than when in a covered vehicle. A gorgeous sunny day is overwhelmingly blinding for riders without high-quality sunglasses. Squinting is just one problem of driving during a bright day. Another issue for riders is keeping the eyes protected from the sun's ultraviolet rays.
Another of the elements that pose trouble for riders is the wind. The continual blowing of air across your eyes soon brings tearing and blurred vision. Wiping your eyes if this occurs is not safe or convenient. The best prevention is protective eyewear.
When the day turns cloudy and it begins to rain, the right kind of eyewear shuts out the raindrops from pouring into your eyes. Visibility is preserved.
Better visibility
Eyewear enhances visibility for all of the reasons listed above. Also, those riders who wear corrective lenses won't need to worry about wearing an extra pair of glasses if they get motorcycle prescription glasses. Glasses such as the ones made by Wiley X are durable enough to fulfill all the rider's needs.
Abide the law of certain states
Many states have now enacted laws stating motorcyclists must wear protective eyewear. These laws were created to make sure motorcycle riders are safe when on the road. It is likely that all states will eventually adopt these laws.
The benefits of protective eyewear for motorcyclists is essential. Besides that, they look great, too! When selecting your protective eyewear, getting the best in quality is so important. Motorcycle glasses are an investment in your safety, so superior standards are necessary. That's why we offer Wiley X glasses, a world leader in setting the standard for "safety, style, and utility."
Wiley X has built a reputation since its inception in 1987 for being rugged, stylish, and protective. Wiley X got its start by creating industrial strength glasses for the U.S Armed Forces and elite Special Forces. To fulfill the criteria for military strength eyewear, Wiley X makes sure all adult glasses pass high-velocity and mass impact standards.  With rigorous standards in place and attractive features, it wasn't long before other industries and individuals were looking to Wiley X for their product. They soon became the provider for those in extreme sports, motorcyle riding, military work, and active lifestyles. Wiley X comes in three main categories: Prescription eyewear, the Collection Series, and sunglasses.
Prescription eyewear
If you currently have a prescription for glasses, then prescription Wiley X eyewear is right for your needs. Bring your prescription over to Wiley X and receive special riding glasses with the prescription lenses. You get all the same features of high-quality, rugged, and durable protective eyewear with a prescription pair of glasses. This means you can choose from many of the Collection Series glasses and have it customized for your vision needs.
 Sunglasses
Sunglasses are a great choice for those who are sensitive to even moderate daylight. The good news is you can get have your sunglasses made with your current prescription. Some of the features of Wiley X sunglasses include:
100 percent UVA/UVB protected
Distortion-free lenses with absolute clarity
Shatterproof
Glare reduction
Varying degrees of light transmission
Collection Series
The Wiley X eyewear caters to people with varying needs of protection. The Collection Series offers a variety of glasses options. Here are three popular categories serving those riding motorcycles.
Climate Control: These glasses are innovative for their removable facial cavity seals. Made to seal out the climate and elements, bikers enjoy the ride without the worry of dust, debris, or even pollen getting into their eyes.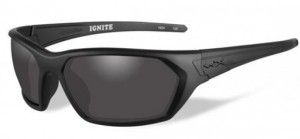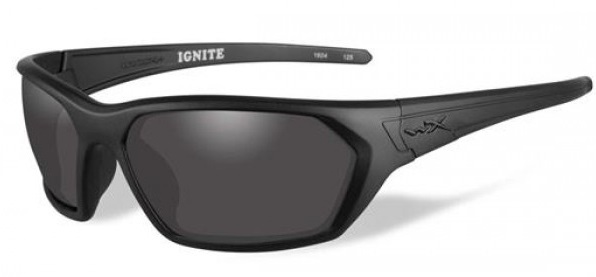 Active Lifestyle: Made especially for those who want to engage in rigorous activities or who are exposed to harsh conditions. Motorcyclists choose these glasses when they want protection during active times.
Changeable Series: These sleek and stylish glasses boast versatility and durability. Many of the Changeable Series glasses come with more than one lens to allow users to customize how much light filters in. Some of these options provide clear lenses in addition to partial light-filtering lenses to full sunglass lenses.
We know you love your bike and we love providing the eyewear that will allow you to ride safely and in style. Contact us for more information about our large selection of Wiley X eyewear.