The Five Best Glasses for Night Time Motorcycle Riding
Whether you find yourself riding home from work, going on a trip, or just having a good time, there is a chance you'll have to do some riding in the dark.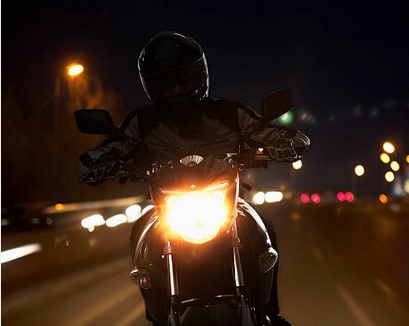 Especially as the days get shorter, you need to make sure you have the best possible motorcycle eyewear for the job. As you are considering the best eyewear, think about the types of situations you'll be driving through in order to find your perfect pair of glasses.
Consider Where You're Riding
If you use your motorcycle to get to and from home every day, then you already know what your commute is going to be like. You might be riding through well-lit streets in a city, or driving down dark country roads. Depending on your individual situation, you'll want to consider different glasses in order to help you maximize your vision and improve both safety and convenience. You want your eyewear to enhance your riding experience, not hinder it.
Eyewear Features You Should Considerfor in your next pair of motorcycle glasses. For example, it's very important that you get eyewear with an antireflective coating on it. This type of coating will combat the glare from oncoming traffic and, especially in an urban area, all the surrounding lights. Especially when taking long trips that include the transition from day into night, an antireflective coating prevents you from squinting during the light transition. Your eyes will thank you for making that smart choice.
Another feature to consider is adding photochromic lenses to your pair of glasses. The result of this addition is that depending on the light outside, the lenses will automatically adjust. For example, if you are riding on a very sunny day, your motorcycle glasses will automatically turn darker in order to protect your eyes. If, on the other hand, you are riding at night, the lenses will become clear to allow you to see more easily.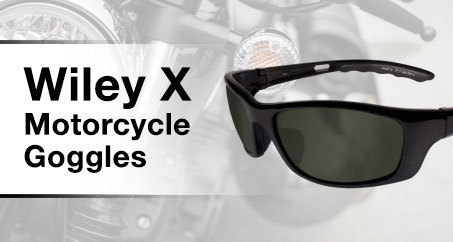 Lastly, in finding the perfect pair of night riding glasses, give preference to options that provide you with great peripheral vision. That means glasses which allow you to see more easily to your side, without requiring you to move your head.
Especially when you are riding from daylight into the night, it's important to see clearly all around you as the light changes. For instance, when riding through a forested area, you want to be sure that can easily spot an animal before they would dart out in front of you. To accomplish that feat, stay away from glasses that are permanently tinted. The tint may be useful during the day, but at night time could actually hinder your vision.
5 Nighttime Motorcycle Glasses to Consider
1. Bobster Road Master Convertible Sunglasses
These glasses are a great choice, because they offer the above-mentioned photochromic lenses. Additionally, these glasses have closed cell foam padding, which makes them a very comfortable choice- especially if you plan on taking a long trip. And lastly, they come with a strap so you can convert them from sunglasses to goggles easily and increase the safety and security of your eyewear on the open road.
2. Bobster DZL Riding Goggles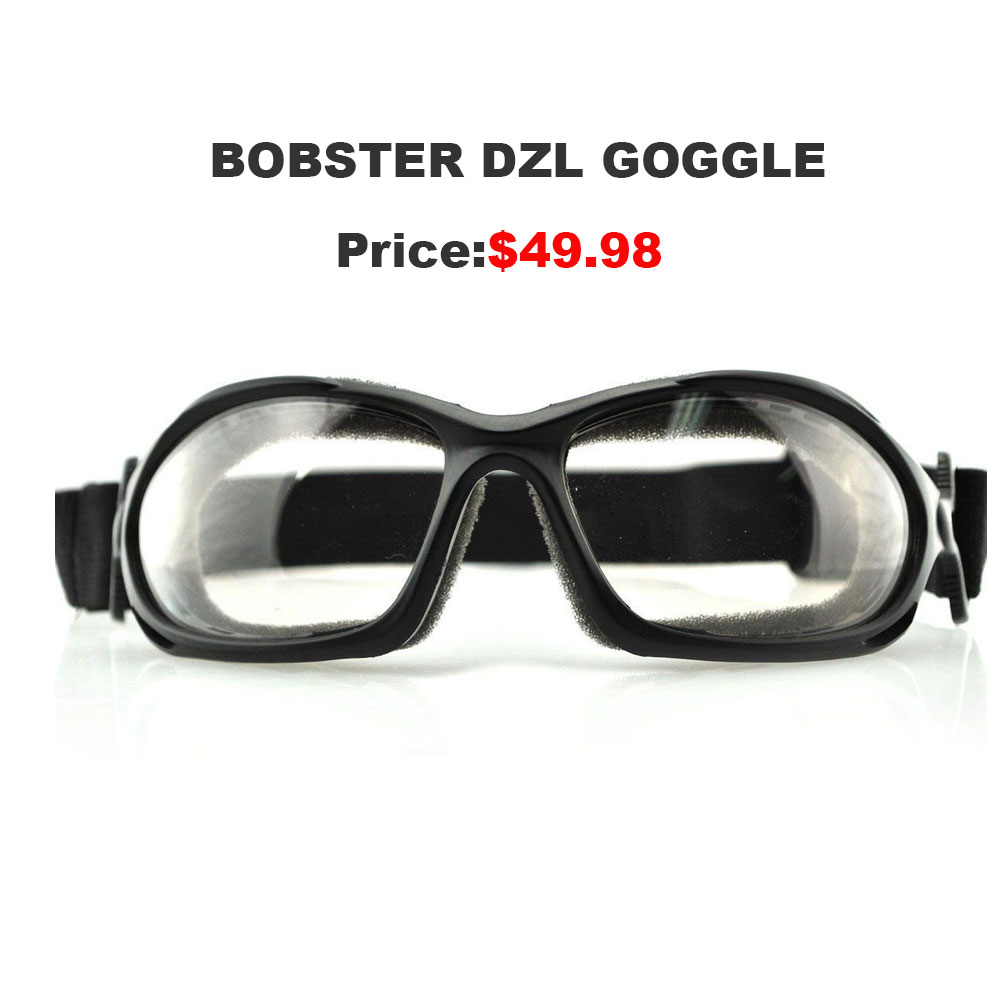 If you enjoy wearing goggles over regular glasses, you need to consider these for your night rides. Boasting a very comfortable design as well as neoprene foam lined with fleece, these goggles also offer photochromic lenses. They are comfortable and stylish, while also adding an anti-fog coating that is certainly a useful feature for motorcycle eyewear.
The Wiley X Brick glasses are a classic design. A vented removable facial seal allows cool air to enter, increasing the comfort during your ride. They also have clear lenses, which makes them a great choice for riding at night; no tint could adversely affect your vision. Finally, they are completely customizable in terms of prescription, so you'll be able see the road more clearly. And of course, you can get that important anti-reflective coating, which will help you to see better during a night ride.
4. Bobster Fuel Biker Goggles
These goggles have all of the great features you look for in protective night riding eyewear. Not only do they come with photochromic lenses, but they are also shatter resistant. Similar to the Bobster goggles mentioned above, their anti-fog coating is undoubtedly useful. Bobster goggles have been designed with comfort in mind, thanks to their fleece-lined neoprene foam.
If you like riding from the day into the night and want to have options, consider the Valor as your nighttime riding glasses. You can interchange three different lenses, using a tinted one during the day and a clear one for the night. Additionally, these glasses are going to provide your eyes with great protection as they meet military ballistic standards.

Any of these above mentioned glasses and goggles would be a great choice. Of course, you should be sure to go with the eyewear will both work best for your situation, and comes in a style that you like. When it comes to riding a motorcycle, it's especially important to stay safe. Finding the best eyewear is a crucial part of enjoying a safe and fun night ride, regardless of the time of day.
Be sure to look at the details of the glasses that you pick. Avoid any options with color tinted lenses, or get a pair of glasses that comes with several interchangeable lenses. If you need to wear a prescription in order to ride your motorcycle, this needs to be a central consideration. Once you find your perfect pair of night time motorcycles glasses, you'll be ready to enjoy the road any time during day or night.