The Top 6 Motorcycle Riding Glasses For Harsh Weather Conditions
Naturally, every rider would take a sunny day out on the open road over a wet, miserable, and, most importantly, dangerous drive on a rainy afternoon. However, the unfortunate reality is that nobody has control over what the weather does and even after taking some of the right steps to prepare for bad riding conditions or keeping an eye on the forecast, you can still get caught in bad weather. If you are on the road and suddenly find yourself in a windstorm or a downpour, you'll want to get to a safe location as soon as possible. But until you are able to pull off the road, you will want to be equipped with the best gear to protect you while you are still riding. And that includes high quality motorcycle riding glasses. In this post, we will take a look at the top riding glasses to help keep you safe and your vision clear when on the road and caught in bad riding conditions.
Birdz Eye Wear Motorcycle Riding Glasses: One minute the sun is shining and the birds are chirping and the next the sky turns a cloudy gray. While it might not be raining, the cloudy weather is enough to affect the clarity of your vision on the road. That's why it's a good idea to have a pair of riding glasses that you can use during the sunny weather and when it gets cloudy. These are excellent glasses for cloudy weather, sunny days, and night riding and you can choose between a variety of tinted lenses to ensure greater safety when on the road. These glasses also come with foam padding for better comfort as well as protection from dirt and other debris on the road. Other benefits including a 400 UV rating and an anti-fog coating.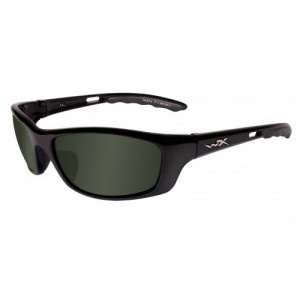 Bikershades Chrome Flame Motorcycle Glasses: If you plan to do a lot of riding in a particularly dusty area such as a long, dirt road or a very dry region, these motorcycle glasses will do wonders for your vision. These unisex glasses designed in a stylish, yet minimalist way do an excellent job of keeping dirt out. When you are going to be doing a lot of riding in a hot, dry climate, these glasses also come with sweat proof foam to keep sweat out of your eyes. Another appealing feature that these glasses have to offer is the polycarbonate material they are made of, meaning they are one of the more durable options out there. And this of course means you will have riding glasses that last you for a longer amount of time that you can get the most use out of.
Get Lost Helmets Motorcycle Riding Glasses: Whether it's extra foggy outside or the sun is shining a little too brightly, these glasses are great for multiple riding conditions. These glasses also come with detachable side arms, allowing you to use a goggle strap, if desired. Along with the glasses, you will get a microfiber cloth to keep the lenses clean as well as a goggle strap. In addition to keeping your view clear on the open road even when there is fog or glaring sunlight, the glasses are designed to keep out wind, rain, debris, and bugs while riding.
Choppers Night Driving Motorcycle Glasses: Every rider needs a pair of quality night driving glasses, regardless of whether or not they plan to do a lot of night riding (because you never know when you might get caught in the dark and it's always better to be safe than sorry). And even though they are designed for night riding, these glasses work just as well during the day. While offering flawless clarity, these glasses protect the eyes from debris, insects, dust, pebbles, and anything else that could be deemed hazardous.
WYND Blocker Vert Motorcycle Riding Glasses: These glasses aren't designed for night riding, however they are one of the best options on the market for anyone who plans on doing a lot of daytime riding in super hot, dry regions. The lenses in the glasses are built to keep out harmful, UVB and UVA rays. Aside from protecting your vision while riding, these glasses can also easily be converted from glasses to goggles in mere seconds. So you can wear them as sunglasses when you stop off somewhere and then back into goggles when you hit the road again. And for a better fit, you can use and adjust the back strap to sit more comfortably on your face when you are wearing a helmet.
C&G UVB Glasses: These multi-purpose motorcycle riding glasses are designed to help you weather any harsh riding condition whether it's rainy, windy, sunny, or foggy. They are built to help make your riding easier and safer in any season. These glasses come with three separate lenses that you can use for specific weather conditions. Keep an eye on the forecast and decide which lens you'll use to see optimally on the road. These riding glasses also come with a soft, padded foam to keep debris out of the eyes and still be comfortable on your skin.
Want to learn about other great motorcycle riding glasses to protect your eyes on the road? Keep reading our other blog posts for more information on the many riding glasses out there and get a hold of us today to find the perfect glasses to meet your unique riding and vision needs.