The Ultimate Checklist for a Multi-Day Motorcycle Ride
Planning your very first multi-day motorcycle ride? Congratulations! Fewer things on this earth are more rewarding and fulfilling that spending entire days traveling hundreds of miles on the open road with your bike.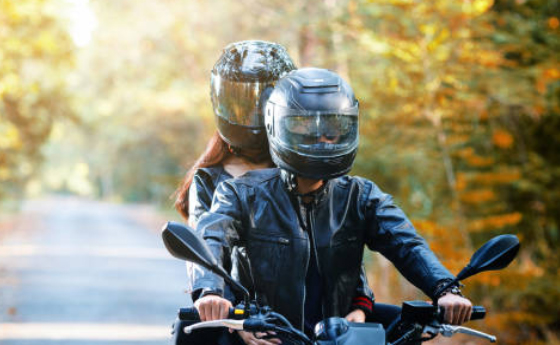 The experience that might seem a bit less gratifying, however, is the planning process. The good news is that this predicament can easily be resolved with a some helpful tips and tricks and the proper preparation. If you are stumped on where to start, we are here to help! In this post, we will guide you through the ultimate checklist for not just a long-distance motorcycle, but a motorcycle riding excursion that could last you several days.
The "Obvious" Stuff: You know that if you are going on a long-distance, multi-day motorcycle ride, you'll need to pack all the stuff you would normally pack with you on any other ride. This would include the following: some cash, your credit and debit card, your ID and motorcycle license, insurance, and roadside assistance information. Additionally, you will need your motorcycle keys and house keys, riding directions, riding boots, riding jacket, gloves, helmets, protective eye wear for all weather and lighting conditions, and sunglasses. 
Clothing: Aside from your protective riding jacket, helmet, boots, gloves, and eye wear, you will need to pack the appropriate attire for the season and climate you will be riding in. If your multi-day trip will just be two days or slightly longer, you can plan on packing light. This generally means an extra pair of paints, two or three pair of socks, extra undergarments, and two to three shirts. If you are going on a much longer trip, obviously you will need to pack a bit more and include laundry detergent for the days you will do laundry. What riders choose as far as laundry varies; some prefer to bring their own powder detergent in zip lock bags while others prefer laundry sheets. One of the simplest things you can do is pack a few laundry detergent pouches and rolls of quarters away in your luggage. You should also plan on packing a light rain jacket in your saddlebag since you never know when you might get caught in a drizzle or downpour. That jacket will also be great to have when the sun goes down and the weather gets cooler.
Safety Checks And Tools: You definitely don't want to make the potentially dangerous mistake of hopping on the hog and embarking on a three day journey without making sure your bike is in tiptop shape. A routine safety check of your bike before you start riding is definitely in order. Make sure your brakes are in good condition and you have more than enough brake padding before starting your journey. Next, check your tires to make sure nothing about them looks abnormal, that the tread is good, and that there are no bulges or punctured spots. Don't forget to check the tire pressure on top of that. Other things you need to check include your oil levels, such as your fuel, coolant, engine oil, hydraulic fluid, hypoid gear oil, and shaft drive. After oils, look over your lights including the wiring, reflectors, mirrors, turn signals, brake and taillights, headlight, and battery. Lastly,  make sure your stands are in good shape and that everything about the controls looks normal including your throttle, hoses, cable, and pedals and levers. For the actual trip, make sure to pack the following tools: air pump, screwdriver, adjustable wrenches, Alan wrenches, and any other pertinent motorcycle tools.
Odds 'n Ends: This section covers all of those easy-to-miss essentials that people commonly forget to bring on their motorcycle riding trips. Just for general purposes, pack a small notepad and a couple pens. Next, pack some extra bags in your saddlebag. You never know when you might need them. The bags you should bring include a large garbage bag, a few plastic shopping bags, and a zip lock bag. After packing bags, review any head wear you feel you might need on the trip. If you have longer hair, pack several ponytail holders. You might also want to bring some elastic headbands to keep hair out of your face, a bandanna, or a skull cap to keep sweat out of your face and eyes. For your protective eye wear, also remember to pack your hard case to store the glasses in when you aren't wearing them as well as cleaning solution to keep them clean after a long day of riding through dusty areas. Since you will be spending more than one day on the road, you'll also want to pack some travel-sized toiletries including shampoo, conditioner, a toothbrush and toothpaste, chap stick (your lips will get dry quite quickly after spending hours on the road), lotion (for a dry face and skin), a comb or hair brush, and some tissues. It's also a good idea to pack a travel-sized first aid kit including some bandages, antibacterial cream, and pain relievers.
Looking for more advice on how to prepare for long-distance rides and make all your motorcycle rides better in general? Or do you have any questions or concerns about motorcycle riding safety gear? Don't hesitate to reach out to us today! You can also take a look at our other blog posts for more free resources of visit our official website to browse our extensive selection of protective eye wear for motorcycle riding, casual wear, and other purposes.