Top 6 Motorcycle Glasses for Night Riding
Motorcycle riding is a popular way to commute from one place to another. And more importantly, riding a bike is a way that many people unwind and relax. While many people may ride their bikes for pleasure during the day, some people enjoy riding at night.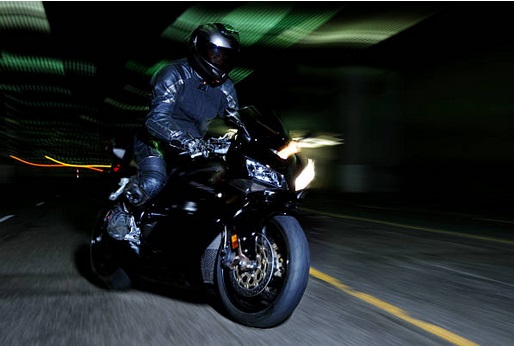 In fact, some people may need to drive their motorcycle at night. Having a safe experience while riding your bike means using motorcycle riding glasses that fit your purpose of riding.
Taking that motorcycle for a ride at night is an exhilarating experience. Sometimes it's relaxing to just get away and at night when most of the traffic is calm and the night air is cool. Some people enjoy riding their bike at night to see the stars, the moon, and the many city streetlights. The serene feeling of being under the dark skies while driving with the wind at your back is a tonic for anyone who has had a stressful day at the office.
For others riding at night on their motorcycle is a necessity. Maybe they work a night shift or don't get off work until quite late. Then, of course, when the cold months hit, it gets dark early so many of us are driving in the dark. For motorcyclists, driving can be risky even in the broad daylight. Cars often switch lanes without noticing the bike or without signaling.
Driving at night can bring even more challenges if the driver cannot see well enough. If you already wear glasses, then you know the importance of making sure your glasses are clean and your prescription is up to date. However, it's also important to have the perfect pair of glasses for driving your motorcycle at night. That's why we have developed this list of the top 6 glasses for riding your motorcycle at night.
Climate Control Series
WX Sleek Clear Lens/ Matte Black Frame
These attractive glasses are simple yet come with all the things you love about Wiley X. High standards, high quality, and long-lasting durability are features you expect with these glasses and you get. The standards are met by passing the ANSI Z87.1 approval, which means you have a durable lens that holds up to projectiles and more. Yet, you don't sacrifice on looks with these
glasses. The subtle frames are the right blend of a classic, sleek style. These glasses work great for night driving as well as low visibility conditions such as overcast skies. The light transmission is 90 %.

WX Boss Clear Lens/Matt Black Frame
These glasses have a wider temple that is stylish and bold. The matte black finish on the frame resists dirt and dust making them easy to clean. These glasses fit medium to large size heads. Motorcyclists will also love that they come with the removable facial cavity seal that Wiley X offers on some of their glasses. This helps block out dust and dirt from blowing into your eyes by the foam seal that secures tightly around the frame. In addition, these lenses resist scratching even when dealing with situations where other glasses would not hold up.
Changeable Series
WX Vapor Grey/Clear/Tan Frame
Do you need a bit of diversity in your glasses? Do you want to be able to purchase just one pair of glasses for both daytime and nighttime riding? If so, then these glasses may be just the ones you've waited for. When you purchase the Wiley X Vapor glasses, you get a smoke grey lens as well as a clear lens. The smoke grey lens can be used on bright, sunny days. The light transmission for these is only 15 %. In addition, they are glare resistant so you won't need to fret about the sun reflecting off of shiny objects or water and blinding you. The clear lens is 90 % light transmission so you will have the perfect vision while driving at night.
Saber Advanced Clear/Matte Black Frame
Enjoy the large frameless lenses with the Saber Advanced. The unique shape of these lenses will catch your eye. No plastic frame encircles the lens giving it a modern look. The clear lens is shatterproof and meets all ANSI standards. You will also be pleased with the comfort of the foam brow bar and special nosepiece. The light transmission is 90% making them a great choice for those night rides. Plus they are compatible with night vision goggle technology. And as always you get the high-quality that comes with every Wiley X pair of glasses.

Worksight Series
Contour
These attractive night-riding glasses have golden brown edging the bottom of the frame and dark brown-black bordering the top of the frame and a hand polished frame brings extra pizzazz to these glasses. The temples are of average width but sturdy. These fit medium to large size heads. Removable side shields make these glasses more functional. Use them for work when you need to block out harmful debris, then simply remove them and use as regular glasses to drive home in. They work great for those in the construction industry.
Epic Gloss Black Demi Frame
These frames provide interest with the spotted camo look. They are not your typical camouflage but have black and tan spots on the frame and temples. The lens provides distortion-free clarity with a shatterproof, polycarbonate lens. In addition, your glasses will contain an optical 5 barrel hinge so you can wear them with ease. As always, if you decide to use your glasses for other times of the day other than night driving, you have the guarantee of 100 % UVA/UVB protection when you purchase Wiley X glasses.
At Prescription Motorcycle Glasses, we offer motorcyclists a wide variety of glasses from which to choose. Wiley X is one brand that exceeds your typical pair of glasses. Check out our many Wiley X glasses for your night motorcycle riding experience. Whether you like to ride at night for pleasure or need to commute to work or home at night, your vision is a top priority for a safe ride.