Motorcycle Riding Glasses and More: Tips For Long-Distance Rides
Motorcycle riding in general is an exhilarating, rewarding experience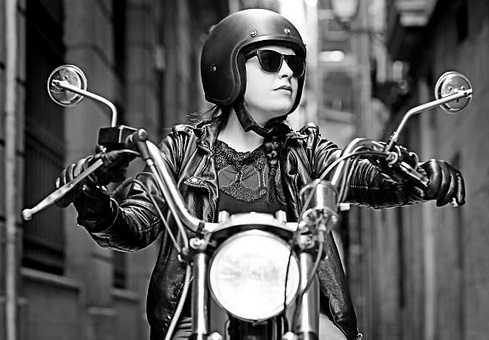 unlike anything else. However, when you start getting into long-distance road trips and mapping out longer rides across hundreds of miles and multiple states, it is taking you to a whole new level. If you are planning your first long-distance road trip, you want to equip yourself with all of the right riding advice and knowledge before embarking on your adventure. In this post, we will take a look at a few important tips to make your riding experience safer and more enjoyable.
Have Some Backup Roadside Assistance in Place: No matter how well-prepared a person can be, there is never a guarantee that everything will go according to plan when you are riding hundreds or even thousands of miles for days at a time. When you are on the road, there may be a point in time when the bike starts making strange noises or you run out of gas or a tire pops. Should this happen, you want to have the peace of minding knowing that you have roadside assistance on the way instead of being at the mercy of strangers or worse, completely stranded somewhere. After all, if you are hundreds of miles away from home, it would be difficult to call a friend or family member who might be states away from you and unable to come to your rescue. The best thing you can do is sign up for AMA Roadside Assistance. You can call them at 800-262-5646 to learn more and get registered in minutes.
Have The Right Head and Eye Protection: As a motorcycle owner, you already know that having head gear is absolutely essential for safer riding. Before setting out on your first long-distance road trip, inspect your head and eye gear to make sure everything is in tact (and if you don't already have the appropriate safety wear, invest in some before hitting the road). If you have a full-face helmet, you might only need some motorcycle riding shades. However, if you have an open-face helmet, you might want to consider goggles or glasses that come with a strap so that your eye wear will remain securely on your face. Your eye wear should be able to maximize your visibility on the road by reducing glare from the sunlight and reflection and it should also protect your eyes from insects, harsh winds, dirt, and other debris. If you normally wear prescription lenses on a daily basis, you will want to invest in motorcycle riding glasses that come with prescription built into the lenses.
Wear Earplugs: Your eyes aren't the only things that need to be protected when you are on the road; your ears need a bit of protection as well, especially on long-distance road trips. After all, when you are on the road for several hours every day, your ears will be susceptible to damage thanks to the loud sound of your motorcycle's engine and the other cars and semi-trucks on the road. If you are just taking your motorcycle out for a ten minute trip to the grocery store, that is one thing. But if you are on the road all day long for several days, you need to pack some earplugs so that you don't have to worry about hearing damage. The good news is that you can invest in several pairs of high quality earplugs for a very affordable price.
Try to Avoid Riding in the Sun as Much as Possible: You will never be able to completely avoid the sun, especially on long road trips where you will be riding several days in a row. However, if you can plan accordingly, aim to ride at specific times when the sun isn't so glaringly bright. And if you are riding during sunrises and sunsets, you also want to take some extra precautions. The last thing you want to do is compromise your safety by riding in weather conditions that make it harder for you to see clearly. If certain weather conditions are inevitable and you know you will be doing a lot of riding during the day when the sun is shining brightly as well as when the sun is setting and rising, you want to invest in a high quality pair of motorcycle riding sunglasses. Don't just get any kind of generic sunglasses from the closest retail story; invest in a pair of shades designed specifically for motorcycle riding that will last you for many years. Look for important features including complete UVA and UVB protection, durability, functionality, lens coating protection so that the lenses don't shatter or get scratched, and of course, style. There are other more specific features that you may want according to your own riding preferences such as polarized lenses and interchangeable lenses for day and night riding.
Looking for more tips related to long-distance rides? Or are you in need of some new gear to enhance your riding experience and make your time on the road even safer? Don't hesitate to contact us today with any questions that you might have. You can also keep reading our other blog posts for more free resources or visit our official website. We are committed to helping every rider find the right safety eye wear that they need for their riding, whether they need glasses with a prescription, for night riding, riding in dry climates, or anything else.