5 Signs That Motorcycle Goggles Might be Right For You
If you are an avid motorcycle rider, you unquestionably need practical eye wear to protect your eyes on the road while maximizing the clarity of your vision. While many people assume that the best eye wear option available is motorcycle riding glasses, some riders aren't too fond of glasses. Fortunately, riders who don't like glasses don't have to wear them. Instead, they find that motorcycle riding goggles meet more of their needs. If you think you might prefer motorcycle goggles to glasses, let's take a look at the top five signs that motorcycle riding goggles might be right for you.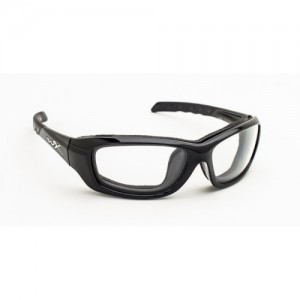 You Fear You'll Get Caught in The Rain More Times Than You'd Like: Motorcyclists don't hop on their bikes and go out looking to get caught in a rain storm. However, the reality is that it is practically inevitable that every rider will get stuck in the rain at some point. Being on a motorcycle while it's raining is dangerous enough, so it makes sense that you would want to take every precaution you can to ensure that your ride is as safe as possible until the storm passes or you can get off the road somewhere. Many riders will tell you that when you get caught in the rain, you are going to want motorcycle goggles and not glasses. Goggles come with a protective, secure foam seal that will block rain from getting in your eyes whereas glasses might not be able to do that sufficiently. If you want extra security for the times that you might get caught in the rain, goggles are the way to go.
You Plan to do a Lot of Riding on Dirt Roads: We just discussed the benefits of having goggles when you get stuck in the rain while riding and now we are going to go to the complete opposite end of the spectrum. If you are a motorcycle enthusiast who plans to do a lot of riding on dirt roads, you are probably going to want to keep a pair of foam seal goggles handy. Although virtually all high quality motorcycle riding glasses are designed to protect the eyes from elements such as strong winds, insects, dirt, and other debris, it might not be able to offer the same level of protection if you are doing some intense off-roading. Whenever you plan to do a lot of motorcycle riding around dry, desert areas or where lots of dirt is present, you will find greater security and protection in foam seal goggles. They will tightly lock around your eyes and ensure that while you are riding, no dirt will be able to get inside.
You Feel Safer And More Secure With a Head Strap: Any high end pair of motorcycle riding glasses will do a great job of offering security, but some riders feel even more secure if they have a head strap. And while you can find plenty of riding glasses that come with a head strap, you know that with riding goggles there will always be one for you to use. Having a head strap gives riders a better sense of complete security so that they know their eye wear will not fly off or slide down while riding. Having a head strap is sometimes all that is needed to make a motorcycle rider feel even safer when they are on the road. If you think you would feel more confident with eye wear that comes with a head strap, by all means invest in some riding goggles.

You Don't Plan on Wearing a Full Face Helmet: If you ride with a full face helmet, there usually isn't any need for riding goggles in addition to that. With a full face helmet and riding glasses you will have plenty of protection. However, if you plan to do all of your riding with an open face helmet, you will certainly want to invest in a high quality pair of foam seal goggles. A pair of riding glasses, even the most durable secure brand that you can find on the market, won't be able to offer the same level of protection and visibility that riding goggles will when you use an open face helmet. Riding with an open face helmet means you will be getting plenty of exposure to strong winds and other debris so it is even more important that you have complete protection for your eyes. A sturdy pair of foam seal goggles will ensure that you can keep dirt, wind, insects, and other debris out of your eyes when you wear your open face helmet.
You Still Want All of The Same Protections That Glasses Have to Offer: When you invest in a pair of riding glasses, you are getting plenty of practical features including glare resistance, an anti-fog coating, and scratch-resistant lenses among other incredibly important benefits. When you opt for motorcycle riding goggles instead, you don't have to forego all of the protections that glasses have to offer. You can still get everything that glasses have, just in the form of goggles. And yes, that includes the option for a prescription lens as well.
Looking for more information regarding motorcycle riding goggles? Or are you interested in other eye wear options? Don't hesitate to reach out to us today for any questions that you may have. You can also keep reading our other blog posts for additional resources and visit our official website today.